WEBdesign
Looks count as does first impressions. And on the internet, potential clients will often judge your business based solely on the appearance of your website. In the Internet Age, having a website which stands out from the crowd as it presents a professional appearance can be vital to the success of your business.
I believe every client is unique. Your website design is custom created with that in mind. Original, one-of-a-kind design, graphics, logo, and polished text presents a memorable, professional appearance for your website… your online image.
Baughan WEBdesign offers complete design or redesign services for your website. In addition, maintenance and through-the-year updates, as needed, to keep it current.
Portfolio
Photography
Having a background in professional photography, I can provide eye-catching images to convey your message with quality commercial product, fine portraiture, candid, fashion, and scenic images to enhance your website - created in studio, stock images, or shot on location.
My Image Coordinating service can provide the complete package in extending your website design to branding your company, organization, or personal identity to include letterhead, business cards, brochures, and other items.
Writing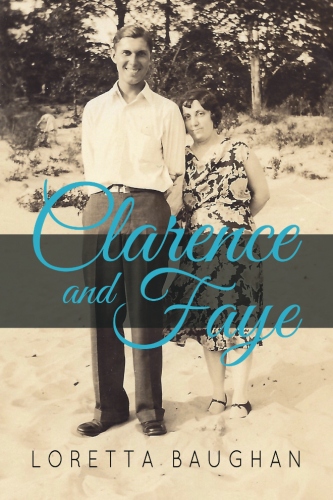 A seasoned writer, I founded, published, and edited an online journal. I've also penned numerous articles published in print media, writes a blog, plus recently authored my first book. Whether your needs require just a bit of polish or a professional's touch in crafting your text, put my experience to work in creating a polished presentation for your website!
Loretta's Books
Born in the wild untamed frontier of Michigan's Upper Peninsula during the rough and rowdy lumber era, Faye Badgerow eventually landed at Sparta, Michigan, in the 1920s. Clarence and Faye, is a true historic memoir and biography of the author's grandparents. It is available on Amazon or autographed copies can be purchased by contacting the author.
Coming in April!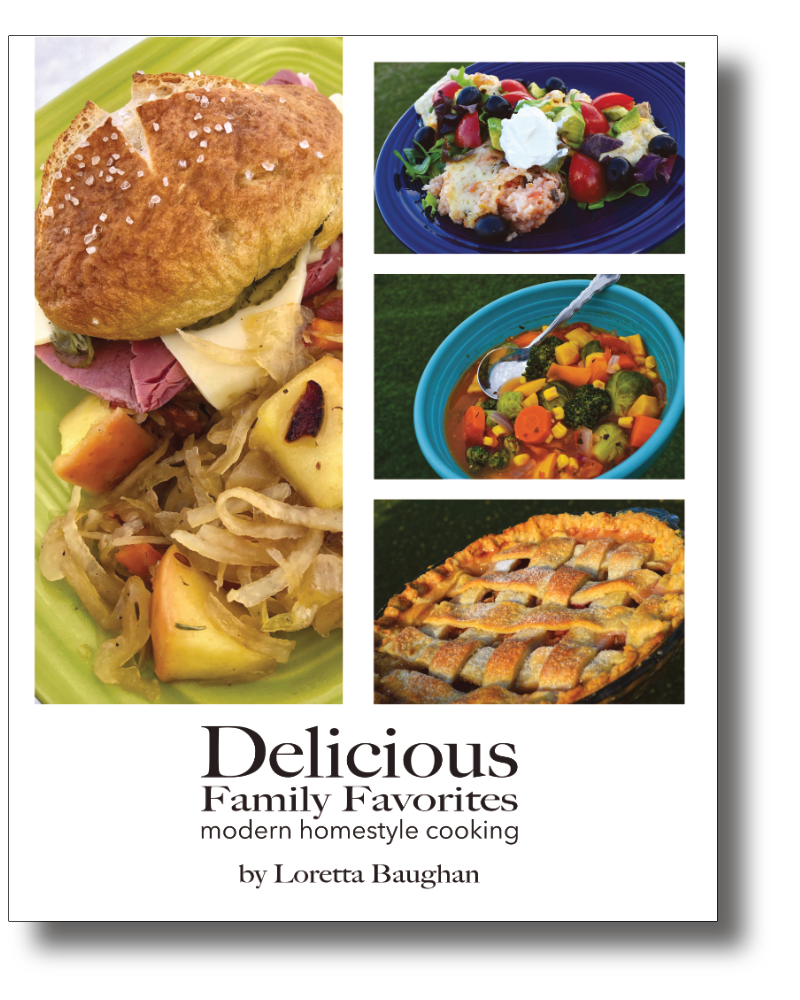 We're excited and pleased to announce the eagerly anticipated April 2021 release of Delicious Family Favorites: modern homestyle cooking!
Cooking delicious family meals has never been easier. Loretta shares her live-long passion for authentic homestyle cooking with her updated family heirloom recipes as well as many of her own culinary creations. The variety of cuisine reflects her Michigan roots blended with regional influences from living in Georgia, Chicago, California, and the beautiful Northwoods of Wisconsin.
Over four years in the making with 157 family-tested and approved recipes plus helpful tips and full color photography throughout, Delicious Family Favorites will quickly become your go-to source for modern homestyle cooking.
Treat yourself to an autographed copy or purchase copies as gifts. It's ideal as a wedding shower, graduation, or housewarming gift and is sure to be appreciated.
Now accepting pre-orders for autographed copies of Delicious Family Favorites: modern homestyle cooking at a special introductory price of $26.50, with free shipping within the continental US and payable by either check or PayPal. After the official release, the retail price will be $29.50 and it will then also be available for purchase on Amazon.
Coming in late 2021
A novel... Lilacs in April!
From concept to completion, Baughan WEBdesign can help you put your best foot forward in elevating your website to the next level.
Loretta Baughan can be reached at 715.539.0863 or by email: